Cherry Blossom Cotton Baby Blanket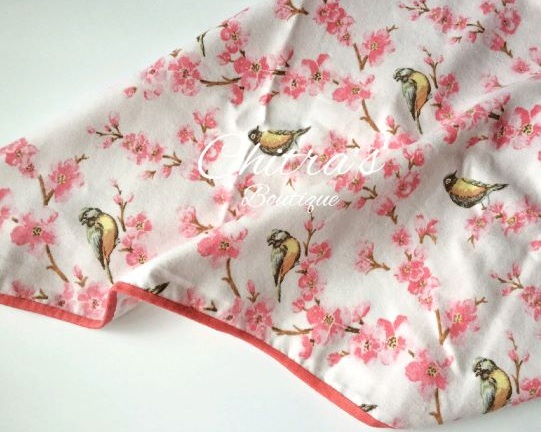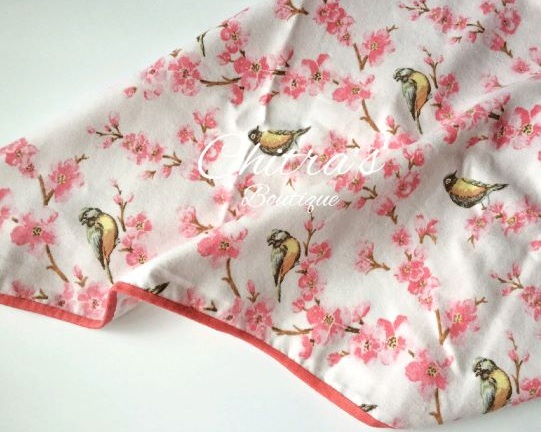 Cherry Blossom Cotton Baby Blanket
Soft, comfortable, cozy and lightweight! This cherry blossom blanket is made with soft brushed cotton and has border of a complementary color on two sides. Soft pink color of the flower blossom with beautiful birds makes this a lovely blanket.
It is great for many uses. The brushed cotton is gentle on skin, making it perfect as a blanket for nap time or as a throw. It is versatile in different seasons and great for layering in bedding along with quilt or comforter during colder weather.
Double layer blanket will provide two looks in one blanket, and will be little warmer than single layer- good option choices based on weather temperature.
Size: Blanket for a baby: 28" wide X 36" long
Blanket for a toddler: 35" wide X 53" long
Content: 100% Cotton

Care: Machine wash on gentle cycle with cold water and mild detergent, Non-chlorine bleach if needed, Tumble dry low.

Ready to ship.